COLD WEATHER ARAMID FLYER'S HOOD NSN 8415-01-167-7244 | LARGE New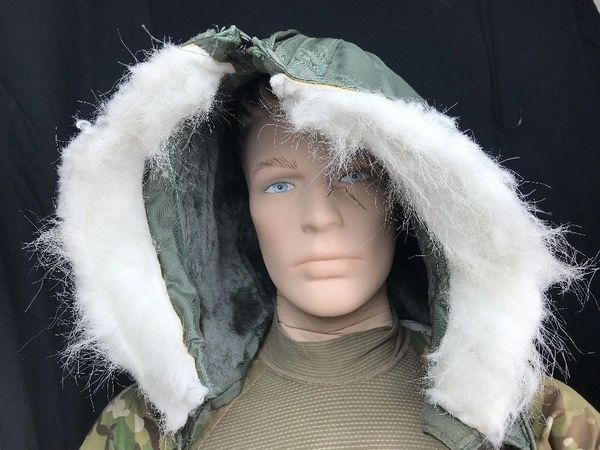 COLD WEATHER ARAMID FLYER'S HOOD NSN 8415-01-167-7244 | LARGE New
COLD WEATHER ARAMID FLYER'S HOOD NSN 8415-01-167-7244 | LARGE New

FLYER'S HOOD NSN 8415-01-167-7244 | Size Large

COLD WEATHER
ARAMID
COLOR: AIR FORCE GREEN
Flyers Hood
Fire and heat resistant
Features: wool lining, fur ruff, aramid main body
Fits a CWU-45/P jacket

velcro and draw string neck closure

Item(s) listed as used due to lack of manufacturer tags or packaging, but appear to be in new to excellent condition.

The photos are representative of the item(s) you will receive, but are not the actual item(s). The item(s) you receive may differ slightly in condition or appearance from the representative photos, but will be substantially the same in terms of their condition, appearance and functionality.
Featured Products