ECWCS GEN III L6 MultiCam (OCP) Wet Weather Jacket | MED REG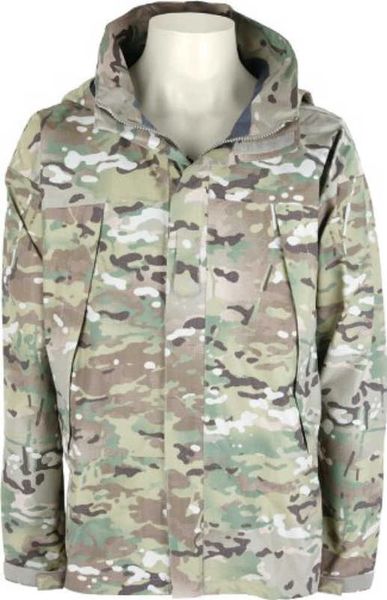 ECWCS GEN III L6 MultiCam (OCP) Wet Weather Jacket | MED REG
ECWCS GEN III L6 MultiCam (OCP) Wet Weather Jacket 
OFFICIAL U.S. ARMY ISSUE

SIZE: Medium Regular
NSN: 8415-01-580-2782
This waterproof, moisture-vapor-permeable Parka is Layer VI of the Gen III Extended Cold Weather Clothing System (ECWCS), designed for use in cold wet weather conditions and is known as THE hard shell.
When properly worn with the other insulating layers of the of the ECWCS Gen III System protection within temperatures ranging between +40 and -60 Fahrenheit can be achieved.
The Level VI Parka is lighter in weight than previous versions. Heated seam seal tape covers all stitched seams making THESE Parkas windproof and waterproof.
Layer VI jacket features:
Center-front zipper and two pass-through pockets
Visored hood that can be stowed in the hide-away collar
Elastic cuffed sleeves with hook and loop adjusters for added versatility
Excellent used condition: Excellent used condition; no holes or tears; zippers work properly. 
Featured Products