English Desert DDP Waterproof Wet Weather Trousers | NSN: 8415-99-666-9883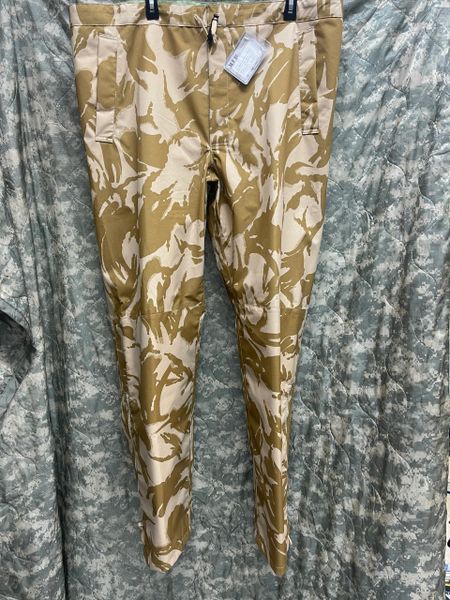 English Desert DDP Waterproof Wet Weather Trousers | NSN: 8415-99-666-9883
English Desert DDP Waterproof Wet Weather Trousers
Trousers designed to be worn over outer clothing as a protection against driving rain, or sea spray, and may also be used with combat gear when handling explosives. 
English Desert waterproof trousers.
Elasticated cuffs & waist.
DDP= Dessert Disruptive pattern 
MVP = Moisture Vapor Permeable
Official designation:
Trousers Wet Weather, MVP, DDP
NSN: 8415-99-666-9883
Size: 85/96/112 (leg/waist/seat)
NATO size: 8085/9500
Condition: New
Weight: 260g
Material: 100% polyamide, PTFE membrane
Large
33.5/45/16
NOTE: Prices, specifications, and availability are subject to change without notice. We reserve the right to correct typographic, photographic, and/or descriptive errors. Size charts are approximate. Please email us if you have questions about sizing or need more details about the item for sale. 
Featured Products