HOTMOCS FLEECE BEANIES WITH HEATPACK POCKETS | CHARCOAL GREY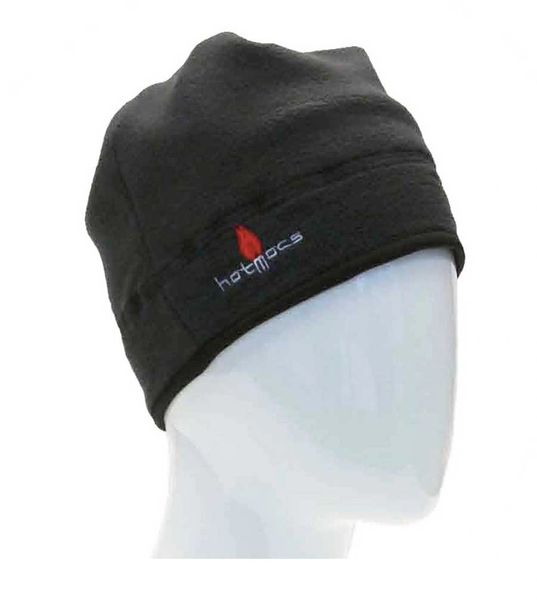 HOTMOCS FLEECE BEANIES WITH HEATPACK POCKETS | CHARCOAL GREY
HOTMOCS
ADULT FLEECE BEANIES WITH HEATPACK POCKETS
CHARCOAL GREY
Ultra comfortable and breathable, the highly functional heavyweight fleece HotMocs heated beanie can be worn on its own or with the disposable heat packs resting on the back of the neck for maximum warmth. It's a must-have for any cold weather adventure, from hiking to snowshoeing, skiing, fishing, hunting, camping or photography.
Convertible heat pack pouch folds inside cap when not in use.
Heat pack rests on back of neck for maximum warmth.
Keeps you warms for only pennies an hour.
Compatible with all hand warmers and air activated heat packs.
Includes 2 warmers.
SOFT MICRO-FLEECE FABRIC
PERFORMANCE DESIGN AND FIT
SPANDEX BINDING
100% POLYESTER
ODOR-X ANTI-MICROBIAL POCKET TO HOLD HEAT PACKS
COMES WITH A TWO PACK OF HOTHANDS HANDWARMERS
CAN BE WORN WITH OR WITHOUT THE USE OF HEAT PACKS
BEANIES HAVE A POCKET INSIDE TO HOLD HEAT PACKS
FITS MOST ADULTS
UPC CODED: 8 18541 01181 8
MADE IN CHINA
The photos are representative of the item(s) you will receive, but are not the actual item(s). The item(s) you receive may differ slightly in condition or appearance from the representative photos, but will be substantially the same in terms of their condition, appearance and functionality
Featured Products