LOT OF 4 - MILITARY WOODLAND CAMO MOLLE II DOUBLE MAGAZINE M16A2 30 ROUNDS POUCH | Very Used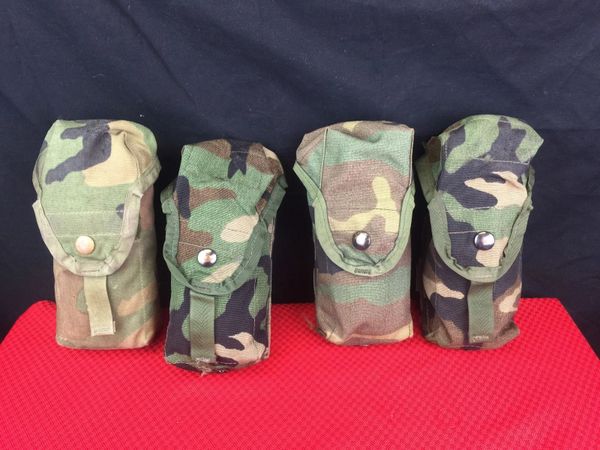 LOT OF 4 - MILITARY WOODLAND CAMO MOLLE II DOUBLE MAGAZINE M16A2 30 ROUNDS POUCH | Very Used
LOT OF 4 - MILITARY WOODLAND CAMO MOLLE II DOUBLE MAGAZINE M16A2 30 ROUNDS POUCH | Very Used

MOLLE II M16A2 DOUBLE (30 ROUNDS) MAGAZINE POUCH
WOODLAND CAMOUFLAGE
NSN: 8465-01-465-2092
These pouches where originally used by the Military to carry two 30 round M16A2 magazines.
Modular webbing attachments
Dimensions: Approximately 7 H x 3 W x 2 D
Color: Woodland Camouflage
MADE IN USA

Description: 
This pouch is a component of the modular lightweight load bearing system. Snaps easily onto your pack or your belt. Made of a nylon canvas with a snap and also hook and loop closure. Measures approximately 7" high x 3" long x 2" wide. 
Condition: 
US Military Surplus, previously issued, used condition. ALL ITEMS WILL HAVE FUNCTIONAL PARTS (SNAPS, STRAPS, ETC.) They will have signs of mild to moderate use including discolorations, fading, scratches on snaps, small snags or minor imperfections in fabric, and/or dirt from field use. May contain manufacturer, government, or soldier markings. POUCHES WILL HAVE REPAIRS, PATCHES, GLUE, STITCHED REPAIRS, ETC. THESE ARE THE ONLY CONDITION WE HAVE LEFT. 
**WHOLESALE LOT OF 4 POUCHES**
EACH ORDER WILL RECEIVE FOUR POUCHES
Featured Products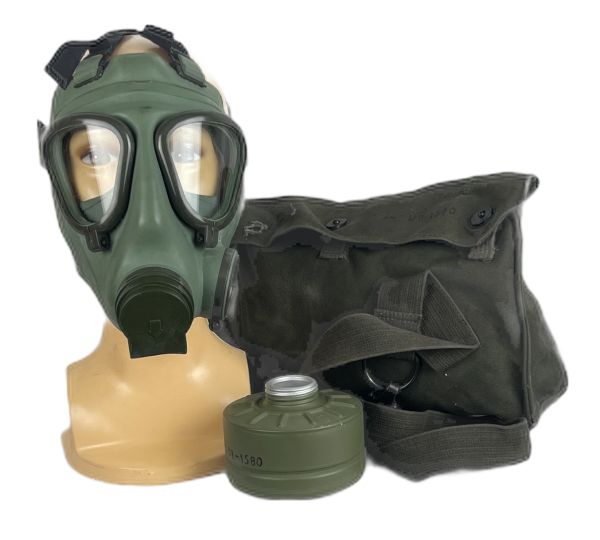 Serbian Army Military Issue Gas Mask M2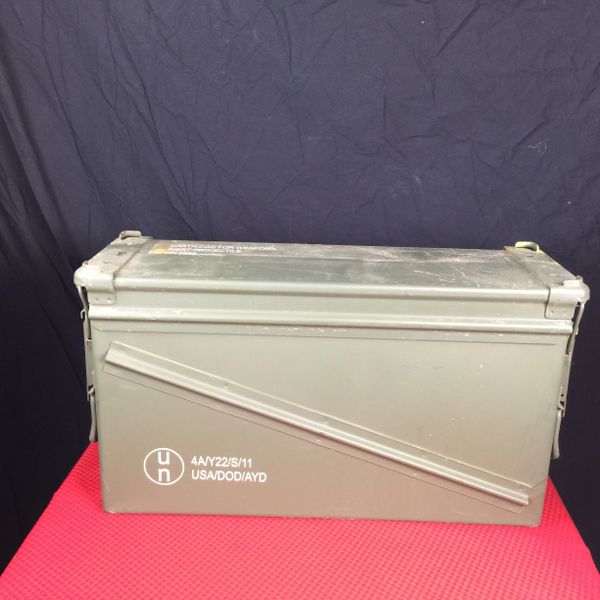 AMMO CAN - 40MM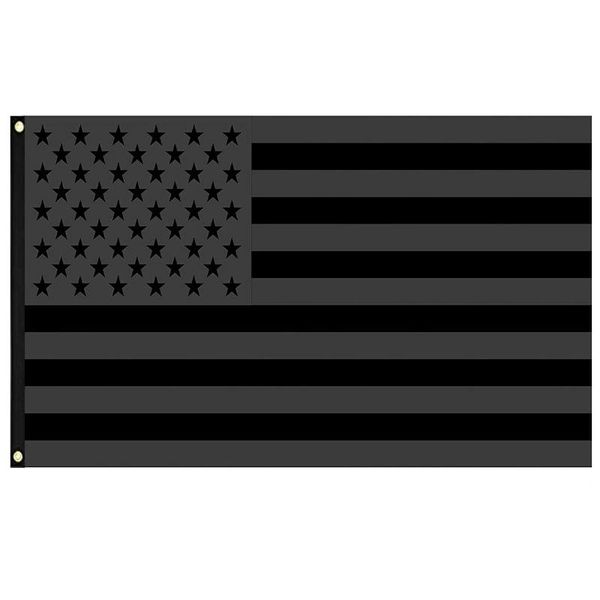 USA Blackout Flag (No Quarter) 3x5ft Black American Flag
$11.99