US Military MOLLE THREE MAG SIDE X SIDE POUCHES ACU DIGITAL CAMO - NEW - LOT OF 4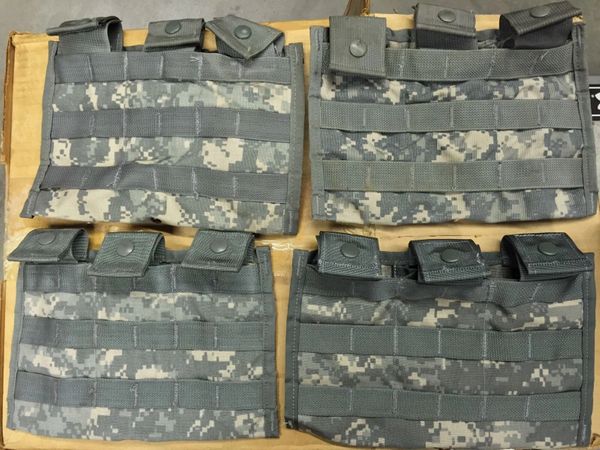 US Military MOLLE THREE MAG SIDE X SIDE POUCHES ACU DIGITAL CAMO - NEW - LOT OF 4
US Military MOLLE THREE MAG SIDE X SIDE POUCHES ACU DIGITAL CAMO - NEW - LOT OF 4

MOLLE 3-Magazine Pouch (Shingle type), M-Series 4/16, ACU Pattern
LOT OF 4 (FOUR) POUCHES
ORIGINAL US MILITARY SURPLUS
POUCHES ARE NEW CONDITION, WITH ALL WORKING /  FUNCTIONAL PARTS
**The photos are representative of the item(s) you will receive, but are not the actual item(s). The item(s) you receive may differ slightly in condition or appearance from the representative photos, but will be substantially the same in terms of their condition, appearance and functionality.**
ARMY UNIVERSAL DIGITAL ACU CAMOUFLAGE
NSN INFORMATION   8465-01-525-0598
Fitting between the vest and other pouches, this flat side-by-side mag pouch has Universal Webbing on the front side to allow other pouches to be attached to it. 
Features three side-by-side pockets with wide webbing top flaps and button snap closure, a drain grommet on bottom, and folds flat when empty. 
Exterior dimensions measure 7"H x 10"W x 1.5"D.
**WHOLESALE LOT OF 4 POUCHES**
EACH ORDER WILL RECEIVE FOUR POUCHES
Featured Products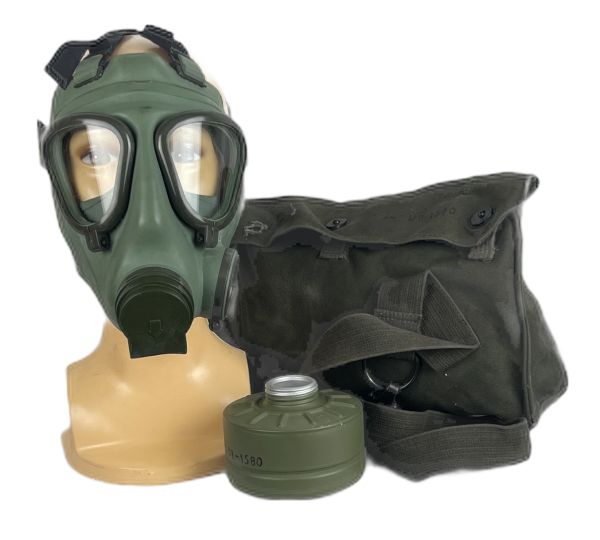 Serbian Army Military Issue Gas Mask M2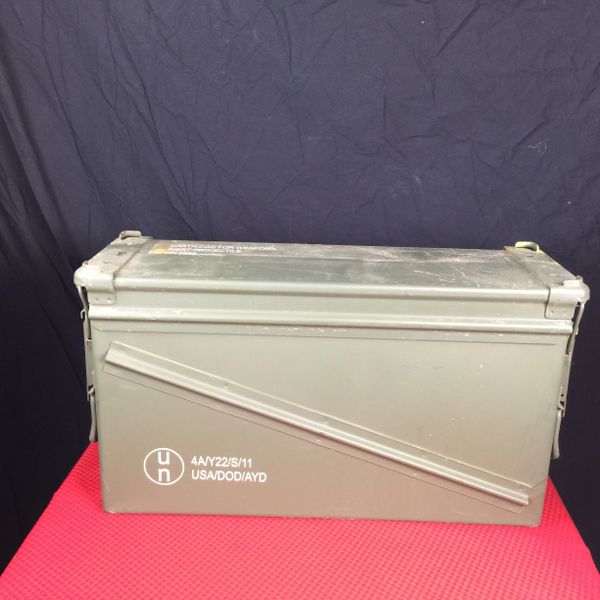 AMMO CAN - 40MM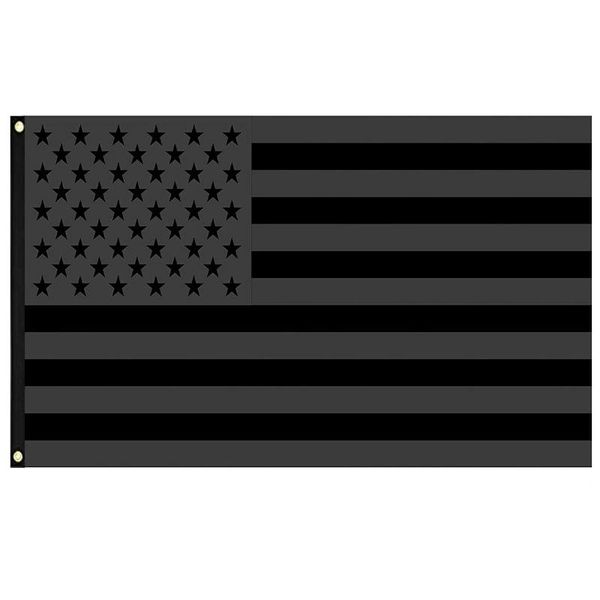 USA Blackout Flag (No Quarter) 3x5ft Black American Flag
$11.99