Used Woodland Camouflage BDU Shirt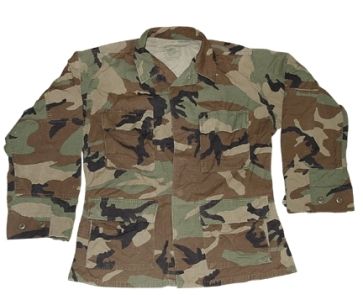 Used Woodland Camouflage BDU Shirt
Used Woodland Camouflage BDU Shirt
The used bdu shirts are sewn to Military Specification MIL-C-440486G. They feature drain holes in bellows pockets, fused pocket flaps and collar, chest pencil pocket, 2-piece double-reinforced elbows, felled side seams and sleeves and adjustable sleeve buttons. These are made in the USA and used by our soldiers. They are soft and broken in.

Pictures are for representation only and may not exactly match the item you receive.

No return on used clothes.

Reviews