U.S.G.I. Shelter Half Tent | 8340-01-026-6096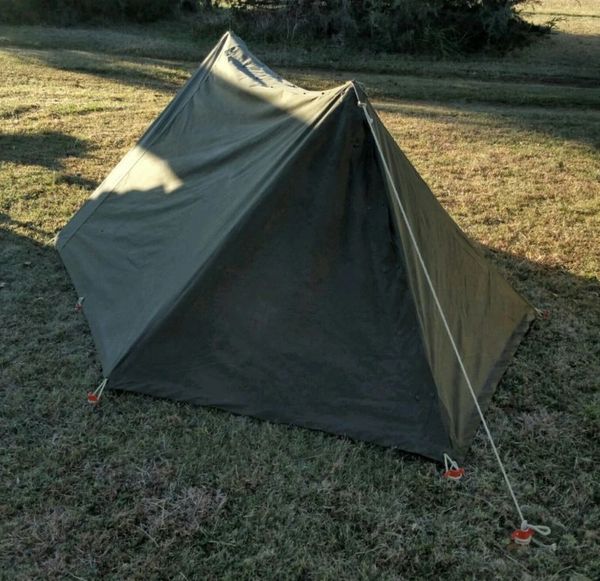 U.S.G.I. Shelter Half Tent | 8340-01-026-6096
U.S.G.I. Shelter Half Tent | 8340-01-026-6096

NSN: 

8340-01-026-6096

Measures 12' 9" long
Mildew resistant, water repellent
Snaps along the ridgeline, and grommets along the base of the tent have loops of cord which attach to the tent stakes.
Designed so that 2 shelter halves can be fastened together to make a "pup tent" (IMAGE 1 AND 2 ARE OF 2 SHELTER HALVES FASTENED TOGETHER) -> YOU WILL NEED TO ORDER 2 IN-ORDER TO MAKE THE SAME AS THE IMAGES.
Includes: 1 canvas shelter half (Cotton sateen fabric, 8.25 oz. per square yard), 3 tent pole sections, and 5 aluminum tent stakes
The photos are representative of the item(s) you will receive, but are not the actual item(s). The item(s) you receive may differ slightly in condition or appearance from the representative photos, but will be substantially the same in terms of their condition, appearance and functionality.
Featured Products