Waterproof Clothing Bag | USED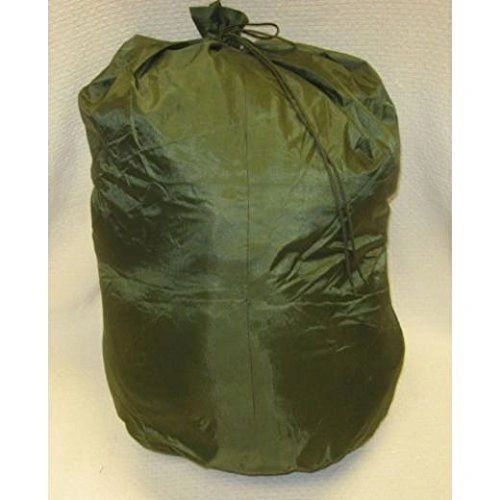 Waterproof Clothing Bag | USED
Waterproof Clothing Bag
NSN: 8465-00-261-6909
Cylindrical bag featuring a tie string top closure
Outer material is nylon and inner material is rubber
Designed to be used inside the ALICE pack to keep clothes dry and enables the ALICE pack to be used as a flotation device (ALICE pack not included)
The photos are representative of the item(s) you will receive, but are not the actual item(s). The item(s) you receive may differ slightly in condition or appearance from the representative photos, but will be substantially the same in terms of their condition, appearance and functionality.
MILITARY WET WEATHER CLOTHING BAG
Color: Olive Drab Green 
The wet weather bag is the standard size of 24 x 16".
The new wet weather bag has a string tie closure.
The material is a nylon outer shell and RUBBERIZED INNER LAYER.
The wet weather bag is used to keep clothing and other items dry inside your pack, bag or just on the ground. 
Features
Genuine Military Issue
Made in the USA
Condition: USED; SURPLUS ITEMS; PREVIOUSLY ISSUED; No major defects or holes
Options:
Pack of 1 = One bag
Pack of 4 = Four bags
Featured Products