Woodland Camo Popup Bednet | New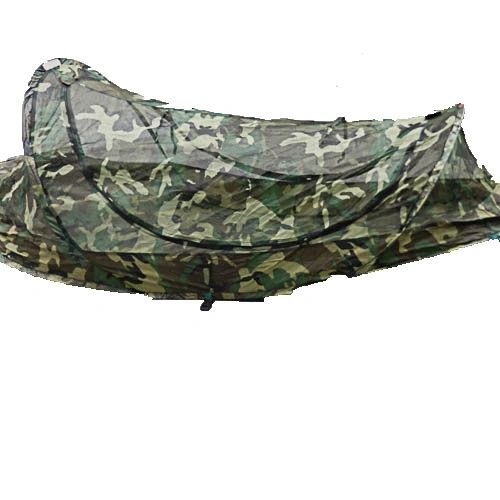 Woodland Camo Popup Bednet | New
Woodland Camo Popup Bednet

A SELF SUPPORTING LOW PROFILE BEDNET (SSLPB) PROTECTIVE ENCLOSURE TREATED WITH PERMETHRIN INSECT REPELLENT THAT PROTECTS SOLDIERS FROM MOSQUITOES AND TICKS
 
NSN INFORMATION 3740-01-516-4415

Primary Use: BedNet, PopUp is a self- supporting screen enclosure that protects its occupant from most all insects. The sturdy, rip- stop fabric is treated using the EPS-approved EXPEL process, ensuring effectiveness for 25 washings or up to one year from initial use. The fabric is also highly water resistant and flame retardant. The BedNet, PopUp is sized to fit standard military cots, and can be secured using its integrated quick-release strap system.

Accessories/Spare Parts: BedNet, PopUp comes with a matching carry pouch and a handy repair kit.

Dimensions: Length: 86"; Width: 30" at shoulder, 20" at foot Height: 26" at shoulder, 20" at foot Weight: 2 lbs; Straps: 5, one at each corner, one in center; Zippers: 2, one door on each side

Fully-deployed, the Bed net measures 86 inches long; it folds down to a 14 inch diameter for easy storage. 
Featured Products